Our Product Line
Why Alurent?
Alurent is an artisanal perfumery specializing in affordable hand crafted small batch fragrances created using the finest essential oils and essences gathered from around the world since 1978.
A scent for everyone ...
Fragrances are the reflection of our personalities and essentially an extension of ourselves. Whether it's a soft and feminine rose or a deep and seductive vanilla, we match our fragrances to the different stages of our lives and even different moods we have during that time. Often, we will pick a signature scent that is so quintessentially "us" in every way possible.
Explore our lineup and discover your signature scent. Alurent has created fragrances that range from soft and feminine to strong and manly, including everything in between.
If your perfect scent has eluded us, reach out and describe it so we can create it for you.
Natural Hand Made Fragrances ...
All Alurent scents are handmade in small batches to provide high-level performance and results safely and naturally.
Our artisans have studied the science of botanicals to create powerful and healthy products. Many of the plants and extracts in our formulas have been cherished by different cultures for centuries. To maximize their effectiveness, we source the highest-quality ingredients and use proprietary mixtures and techniques. Every single scent is a handmade celebration of old-school traditions and modern-day innovations resulting in a vastly different experience than what people are used to when wearing traditional synthetic perfumes.
Ethically & Sustainably Produced ...
We search the world for the best ingredients from sustainable sources. We treasure the world around us and want you to feel good about yourself and your environment. We use only plant based ingredients and no animal testing is ever performed with our products. All of our bottles are recycleable and our outer packaging is made from recycled materials.
Testimonials
Don't Take Our Word For it! Here's What Our Customers Think: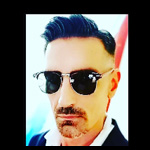 Alex - @the_perfume_temple
---
What a surprise! Someone is still making barbershop/fougére fragrances and making them good! Affogatto is a true modern classic... simple, not many notes but with a timeless feel.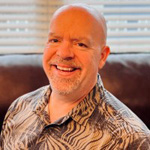 Lee Abrams @realtyisme
---
Decorum is a unique blend that offers a warm sweetness from the tonka bean and sugar cane accord. However, this is nicely rounded by the Labdanum. I enjoy how this moves towards an amber, vanilla, musky drydown. It is slightly anamalic from the civet (not overpowering). Very soft in the drydown.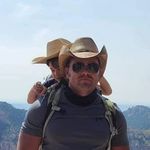 Rich Dubbya
---
Galatea is a great lavender based cologne. When first sprayed onto the skin you can smell the raw lavender with a spice and earthiness which is almost cedary. Earthy and organic in a good way. But once it settles turns out very nice with a true lavender, slightly citrus (almost a hint of grapefruit seemingly )and moss. Slight sweetness. Definitey can be worn by both men and women. It's a new personal favorite. If you like true lavender this is your scent.